Bewertungen
Gesamtbewertung des Besitzers

Bewertet am: 30.03.2020 Length of stay: 1 Monat
Our stay in the apartment was great and Andre was very helpful every time we needed his help. Christina L.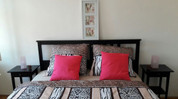 This was a lovely apartment in the middle of Old Town. We couldn't have been happier. There was plenty of space, a lot of natural light, comfortable beds, and it had all the amenities we needed, even an espresso machine! Everything was within a 10-15 walk (or less), groceries were close by and the owner was lovely. Thank you so much for a great stay!

Kelly D.

Very good owner

Sumith K.

It was a little dirtier then I'd assume, the elevator out of order - and a few fishy people in the building. Still for the price I've got it I don't complain. Robin H.

flat owner not honest and oppurtinist person without any investigation he can easly blame you lack of nobilty

birol a.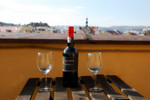 Hezky byt s nádhernou atmosférou

Oldřich F.

Bewertet am: 05.03.2020 Length of stay: 21 Tagen
Great location! We could just walk everywhere! The landlord was super nice. Really liked my stay here would recommend

Inês G.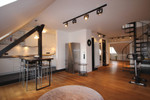 No major complaints. Great place, great location.

Edwilker D.

The house is in great location! Close to old Town Square, palladium mall, namesti Republic... Also very quiet and warm. Nice furniture and kitchen. Andre is also very nice!

Tsahi A.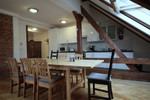 Veľká spokojnosť, s bytom, komunikáciou majiteľa, odporúčame. Denisa N.

Great communication, awesome place! highly recommended!

Fabio K.

Byl jsem velice spokojený. Komunikace i přístup pronajímatele byla skvělá. Moc děkuji...

Lubomír L.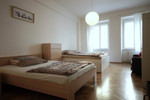 The property was very central. Michaela P.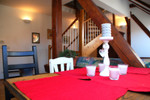 Byt je krásný ve skvělé lokalitě. Doporučuji. Miroslav M.
Referenzen
Es stehen noch keine Referenzen zur Verfügung