Bewertungen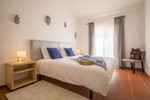 Bewertet am: 25.09.2022 Length of stay: 21 Tagen
The villa was great, thanks for everything!
Neighborhood
Luz is very nice, but there are a lot of ex-pats and older residents so if you're looking for a younger crowd, I'd recommend Lagos.
Recommended places nearby
Volleyball with Mike and the crew on Luz beach!

Mike F.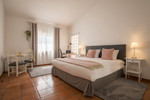 Bewertet am: 21.06.2022 Length of stay: 21 Tagen
Very beautiful place with everything you need for a short or a long term stay. Room was very clean, great communication with host. 10-15min walk to groceries. 10 min walk to the ocean hike trail. Nice and quiet area.
Recommended places nearby
Indian restaurant Saffron. Hiking trail by ocean coast.

Jana J.
Referenzen
Es stehen noch keine Referenzen zur Verfügung